Talent management is about identifying, developing and engaging people to make a significant contribution their organisations now and in the future. It requires the identification and active development of a diverse supply of leaders and key contributors across the NSW Public Sector.
The Talent Review Framework focuses on the element of talent management that answers the question: "How do we define, identify and categorise talent to target development and growth?"
The talent management model is illustrated below.
Figure 1. Talent review is one component of talent management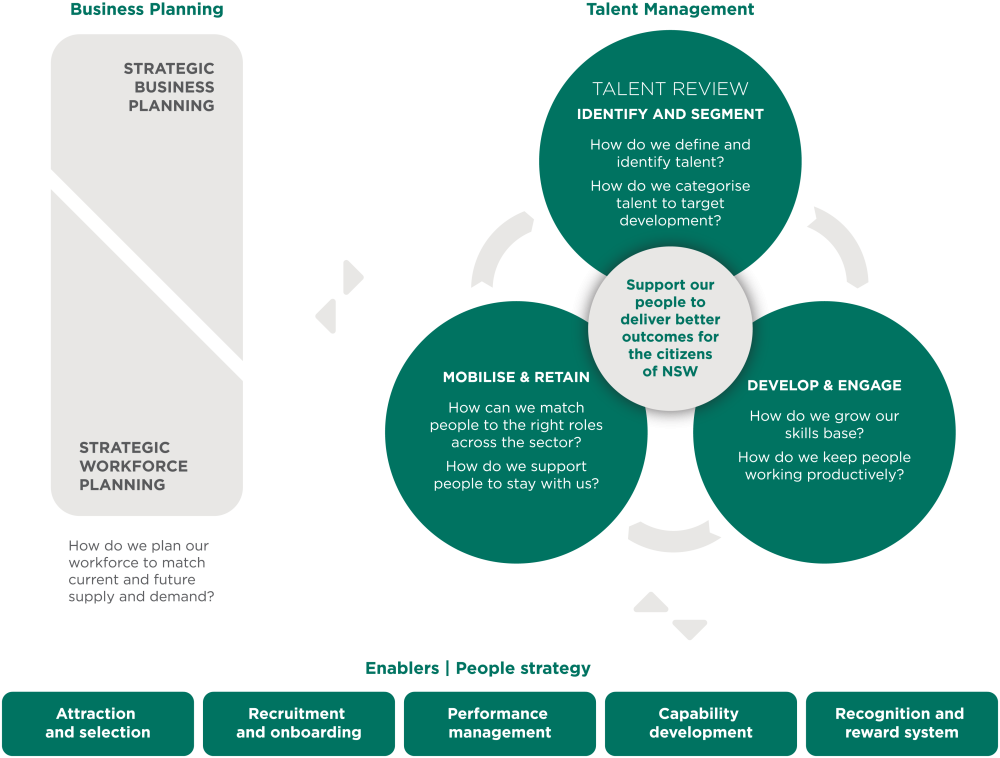 Benefits of talent review
Research shows that organisations that have mature talent management practices have stronger performance and outcomes. Talent reviews help organisations to:
Effectively execute their strategy
More effectively coach and develop people for better performance
More effectively anticipate and respond to change, and become more agile and innovative
Improve retention and engagement
Effectively target investment in talent.
Talent assessment can help individuals understand their own strengths and how to tailor their development. It also can help managers to better understand how to effectively support their individual team members to be successful.