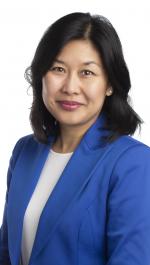 Kathrina Lo
Public Service Commissioner
Master of Laws, Bachelor of Laws, Bachelor of Economics, Graduate Diploma in Legal Practice
Kathrina was appointed NSW Public Service Commissioner in April 2020, after previously working as a Deputy Secretary for the Department of Communities and Justice.
Kathrina has extensive public sector experience with both state and federal governments. She has held senior executive roles in the NSW Department of Justice, NSW Audit Office and NSW Information and Privacy Commission. Kathrina is on the Board of the Australia and New Zealand School of Government and is a member of Chief Executive Women.
Kathrina has qualifications in law and economics. She is passionate about working in the public interest, and is a champion for diversity and inclusion.
The Public Service Commissioner is an independent office holder.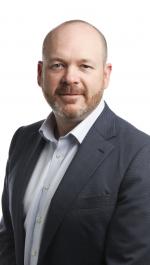 Chris Lamb
Deputy Commissioner
Master of Counselling, Grad Dip Management, Grad Cert Aboriginal Studies, Dip Management Banking & Finance
Chris joined the Commission in October 2020 after previous executive roles in People and Culture, Talent and Organisation Development for Lendlease, American Express and Westpac. In 2022 he completed a secondment to the Department of Education.
Chris has a strong commitment to achieving outcomes related to diversity and inclusion and has overseen award winning Diversity and Inclusion programs for gender diversity, Indigenous Engagement, LGBTIQA+ inclusion and mental health.
He is a graduate of the Australian Institute of Company Directors (GAICD) and a certified Practising Fellow (FCPHR) of the Australian Human Resources Institute.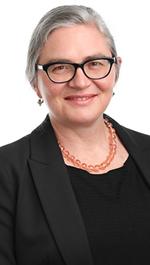 Sarah Sandstad
General Counsel
Master of Laws, Bachelor of Laws (Honours), Bachelor of Arts
Sarah joined the PSC as General Counsel in June 2020. Sarah brings a wealth of government legal experience to the role of General Counsel, having over 20 years' experience in senior legal roles, with time spent as Director Legal, NSW Department of Customer Service and its predecessor the NSW Department of Finance Services and Innovation and as a Senior Solicitor, NSW Crown Solicitor's Office.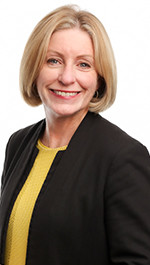 Anita Hawtin, PSM
Director, Leadership and Talent
Anita joined the Public Service Commission as Principal Advisor in 2011. Anita's experience includes the design and delivery of whole of government talent acquisition programs including the award winning NSW Government Graduate program, Public Service Talent Pools and Internship Programs.
Anita has a strong commitment to building on NSW Government's reputation as an employer of choice by applying leading practice recruitment, tailored sourcing and candidate centric approaches to specific talent cohorts.
Anita was awarded a Public Service Medal in 2021 for her outstanding public service. She has a Bachelor of Arts (Sociology) and a Diploma of Human Resources Management.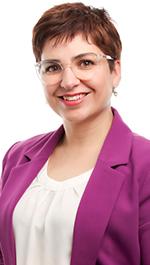 Emilie Priday
Director, Workforce Inclusion and Experience
Master of Criminology, Bachelor of Social Work (Honours), Bachelor of Arts
Emilie joined the PSC in October 2018. Emilie has extensive experience in social policy and research. Prior to joining the PSC, Emilie led significant programs of work at the Australian Human Rights Commission, including the collaboration with the Australian Defence Force to embed cultural reform priorities and increase diversity and inclusion.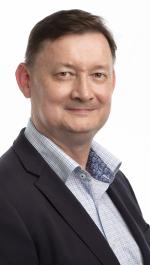 Dr Sam Nielsen
Director, Performance and Insights
Doctor of Philosophy in Disaster Management, Master of Education (Research), Bachelor of Science, Bachelor of Information Technology, Bachelor of Arts
Sam joined the PSC in January 2020. His responsibilities have consistently involved using strategy, analytics and data science to ensure an organisation has insightful and empowering evidence to optimise success in key decisions and transformations. He worked in the higher education sector for more than 20 years as a researcher, administrator and manager. He has previously developed and led the Strategic Intelligence Unit, International Strategy Unit and the Department of Reporting and Analysis at the Queensland University of Technology (QUT). He has used his analysis and research skills in various consultancies with NGOs.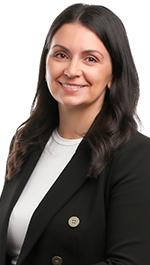 Tianna Jaeschke
Director, Workforce Strategy and Capability
Bachelor of Commerce (Human Resource Management)
Tianna joined the PSC in January 2022. As well as experience in the private sector, Tianna has 10 years' experience within the public sector with the NSW Department of Premier and Cabinet, TAFE NSW and the NSW State Emergency Service. With experience in specialist and generalist human resources roles, Tianna has supported and implemented a range of people initiatives and strategies across workforce strategy, talent management and change.