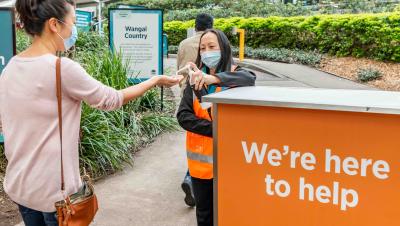 NSW Health had an extraordinary year of responding to the COVID-19 pandemic. Hope arrived with an exciting milestone that protects the sector's frontline workers and the wider community: the rollout of the NSW Health vaccination program.
In April 2021, NSW Health – under the leadership of the State Health Emergency Operations Centre (SHEOC) and working with the Sydney Local Health District (SLHD) – set about establishing a mass vaccination centre to significantly increase the state's capacity to vaccinate its frontline workers and other citizens.
There were many challenges in creating a mass vaccination centre within a six-week timeframe, capable of vaccinating up to 10,000 people every day. This called for an appropriate governance structure to oversee the establishment of the centre; around 450 people to work in the centre each day; a location with good accessibility, parking and transportation options for citizens across metropolitan Sydney; and a building that could be quickly adapted for mass vaccination.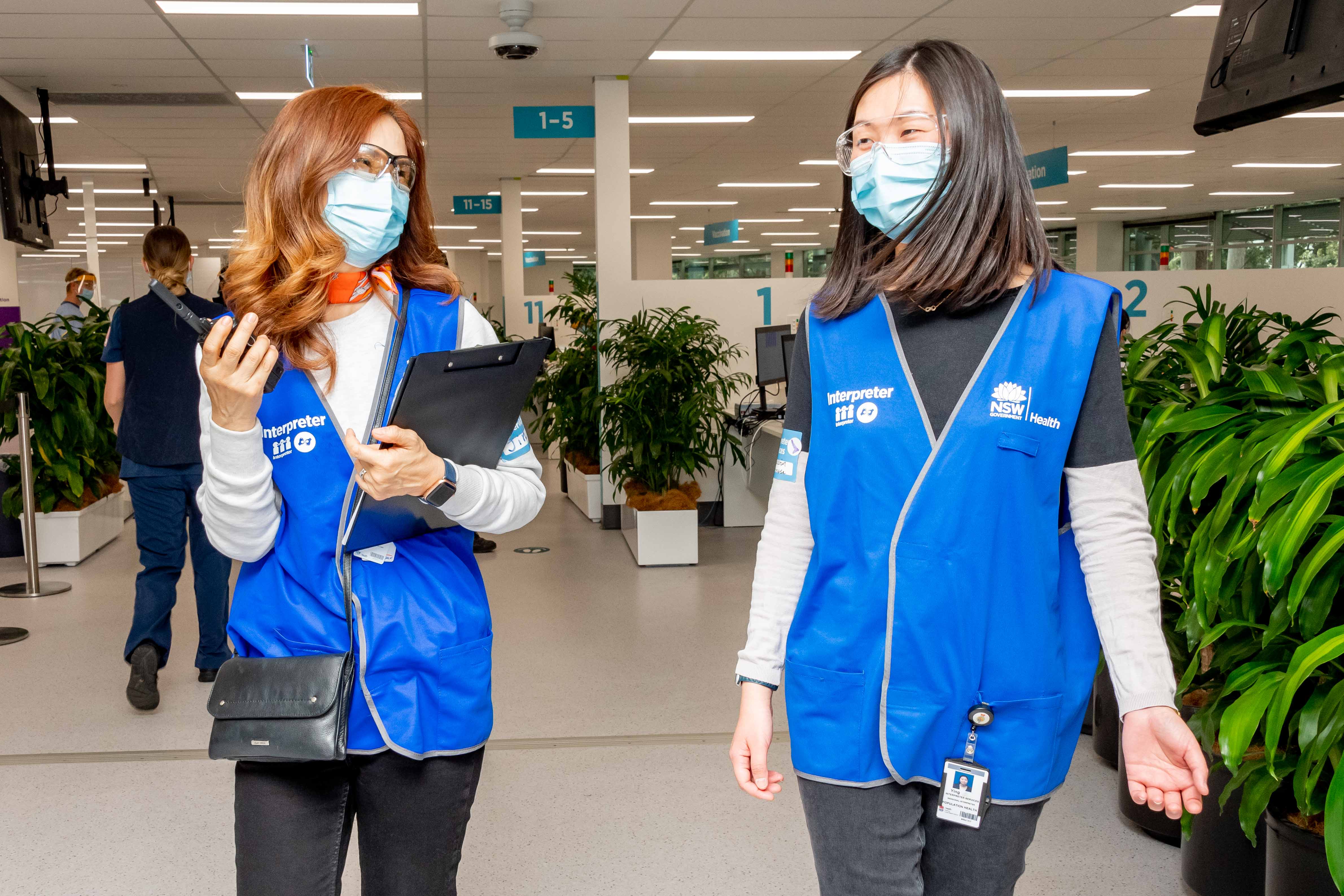 The NSW Health team identified several sites within days of being asked to establish the centre, and ultimately selected Sydney Olympic Park on Fig Tree Drive. Within 20 working days the building was transformed from an empty shell to a fully operational mass vaccination centre, administering 2,379 doses on its first day. Crucial to its success was a strong interagency governance structure; effective partnerships between local health districts, agencies, universities and the private sector; and a human-centred design approach to the building, grounds and booking system. The team established a 'help hut' to support people with disability and those needing additional support, and all centre staff members participated in a comprehensive orientation and training session.
The mass vaccination centre was implemented with remarkable speed, diligence and effectiveness, while staying true to its customer-centric mission of ensuring that every person has a positive vaccination experience.
The mass vaccination centre is accessible to millions of NSW citizens and is the largest vaccination centre in Australia. It enabled 300,000 people to be vaccinated in its first two months of operation and now can vaccinate up to 70,000 people per week. More than 450 staff members from various professions and industries work at the centre each day, and a world-class end-to-end information technology solution supports the entire state vaccination program. Despite the large number people visiting the centre, feedback has been overwhelmingly positive, with a 96% positive customer sentiment.
"The vaccination centre was a really calming experience. Everything was very smooth and professional. Instructions and signage were clear, the staff were lovely and the digital check-in made things easy! As a type 1 diabetic, I was really put at ease by my experience there." – Mass vaccination centre attendee
The NSW mass vaccination centre has become integral in administering thousands and ultimately millions of COVID-19 vaccine doses, to reach a target of fully vaccinating at least 80% of the NSW population. Its establishment and successful operation are important milestones on the journey to a more normal way of life for the citizens of NSW.