Having a systematic approach to strategic workforce planning is recommended to optimise the benefits of the process. However, as strategic workforce planning is an iterative and continuous process, there is always the option to revisit earlier stages.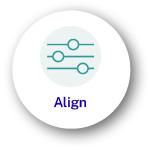 The 'Align' stage will assist you in understanding longer-term organisational priorities and goals, so workforce planning strategies are designed to deliver them.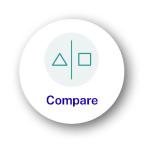 The 'Compare' stage will help you consider current and future workforce needs and create plausible scenarios.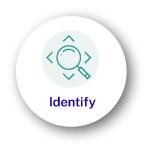 The 'Identify' stage will help you brainstorm initiatives to close gaps between current and future workforce taking capability and capacity into consideration.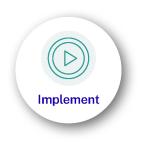 The 'Implement' stage will assist you to define and implement actions to address workforce gaps while managing any associated risks.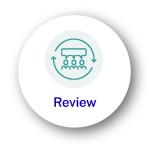 The 'Review' stage is about monitoring, evaluating and revising strategies as needed.