The Leadership Academy hosts three Executive Connections events annually to support capability development. The events feature short topical sessions which address contemporary issues facing public sector leaders.
Our events are designed to provide executives with the latest leadership thinking. Past events have included:
Creating an achievement culture with Gordon Cairns
Driving productivity utilising the Capability and Performance Management Frameworks
Inclusive Leadership
Megatrends
NSW Aboriginal Policy and Employment Symposium
All NSW public sector senior executives are invited to Executive Connections events, so keep an eye on your emails for our next event. Currently events are held virtually.
There is no charge to attend these events.
Upcoming Executive Connections event
Past Executive Connections events
There is no one way to be a leader with Lisa Annese, Ming Long AM and Dr Todd Fernando, moderated by Kathrina Lo
Tuesday 25 July 2023, 9am – 10am
This event is an opportunity for executives to understand how to better advocate for a diverse next generation of senior leaders, and to celebrate the incredible Aboriginal and CALD leaders we have in the public sector. Executives will explore the importance of challenging some of the stereotypes of what a leader should be and how a diverse and inclusive leadership benefits the sector and the broader community.
You will hear from Lisa Annese, CEO Diversity Council Australia, Ming Long AM, private sector Non-Executive Director and former CEO/CFO, and Dr Todd Fernando, Victorian Commissioner for LGBTIQ+ Communities, on their journeys to leadership and and insights on valuing cultural strength in the workforce.
The session will be moderated by Kathrina Lo, NSW Public Service Commissioner.
'How to see around corners in a volatile world' with Professor Rita McGrath
Wednesday 21 June 2023, 9.30 am – 10.30am
The NSW Public Service Commission's Leadership Academy is exited to invite all NSW public sector Senior Executives to attend the second Executive Connections event for 2023 – 'How to see around corners in a volatile world' with Professor Rita McGrath. This event will be held online on Wednesday 21 June 2023 from 9.30 to 10.30am.
Joining us from New York for this unique event, you'll hear from best-selling author and Professor of Management at Columbia Business School, Professor Rita McGrath. Rita is one of the world's foremost experts on strategy and innovation. She has consistently been ranked among the top 10 management thinkers globally and has received the #1 award for strategy by Thinkers50 Her impressive background includes extensive experience with public sector contexts.
Dr McGrath will be talking about how to apply her tools and frameworks to strategy – specifically for contexts of high uncertainty or requiring innovation You will learn from her unique insights – and be equipped with the strategic thinking skills you need to 'see around corners'. You will also be able to ask her your specific questions
The session will be moderated by Anthony Mitchell, Chief Potential Officer of Bendelta, who has collaborated with Dr McGrath many times over the last decade.
Building a Sense of Belonging in the Workplace with Owen Eastwood
Thursday 11th May 2023, 4:00pm – 5:00pm
In this unique event, you'll hear international performance coach Owen Eastwood in conversation with the NSW Public Service Commissioner, Kathrina Lo, about how to foster a culture of belonging in the workplace and how inclusive practices can contribute to high performance in our organisations.
You will hear and learn from the diverse experiences of Owen Eastwood - including working with the England football team, British Olympic Team and the Command Group of NATO – and be equipped with the inclusive leadership skills you need to build psychological safety in your organisation, enabling your people to thrive. You will then be able to ask Owen questions.
This is a virtual event not to be missed – register to secure your place by 10th May using your NSW Government email address by clicking the link below.
Josh Bersin - Cut through spin with data
Thursday 8 September 2022, 9am-10am
Josh Bersin, an expert on the talent market and trends impacting workforces, will share his views on the current economy and how we can use data to tell the 'real' story behind the media spin. He will explore how the use of workforce data and insights can help us build the workforces we need to achieve our collective goals for NSW.
Josh is cited as one of the top HR and workplace industry analysts in the world and is frequently featured in talent and business publications such as Forbes, Harvard Business Review, HR Executive, Fast Company, The Wall Street Journal, and CLO Magazine. His recent research initiatives span diversity and inclusion, hybrid work, wellbeing, HR capabilities and business resilience.
Customer-centric leadership: from mindset to action
Thursday 17 March 2022
NSW Government aims to be the world's most customer-centric government by 2030. In 2021, the NSW Department of Customer Service launched a whole of government strategy to work towards a customer centric government.
Being customer-centric means that government is there for people and businesses when they need support, is easy to deal with, and works hard in the background to keep making their lives better.
This event featured The Hon. Victor Dominello, Minister for Customer Service and Digital Government; Emma Hogan, Secretary for Digital and NSW Department of Customer Service, Kathrina Lo, NSW Public Service Commissioner, and Amy Brown, Secretary of Department of Enterprise, Investment and Trade.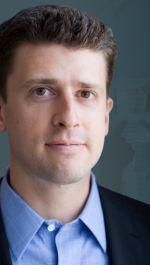 Thursday 15 July 2021 - Dan Heath
Dan Heath, a respected global expert and best-selling co-author (with his brother) of four New York Times bestsellers, brought a strategic perspective on the impact that upstream decision-making has on the performance of organisations.
Feedback from attendees:
'Clear, succinct message that is so relevant to public sector executives with striking examples to illustrate his point'
'Great thought provoking speaker and great insights'
'Excellent presentation that was filled with relevant government sector examples'
'Loved the stories and how this upstream thinking works in real life'
Achieved a Net Promoter Score (NPS) of +72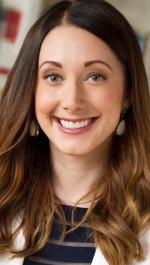 Thursday 3 June 2021 - Dr Tasha Eurich
Organisational psychologist, executive coach, researcher, and New York Times best-selling author Dr Tasha Eurich highlighted the connection between self-awareness and success based on the latest research. Tasha brought a fresh perspective to this topic by pairing her scientific grounding in human behaviour with a pragmatic approach to professional development.
Feedback from attendees:
'So many insights - really engaging'
'Relevant practical content and tools'
'Explained concepts very clearly'
'Engaging and thought provoking'
98% of attendees rated this event as excellent to very good.
Achieved a Net Promoter Score (NPS) of +80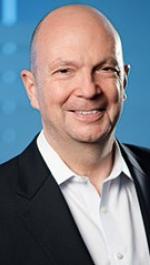 Wednesday 17 February 2021 - Gordon Cairns
Gordon Cairns is a corporate icon with deep leadership experience from CEO roles and from serving on the boards of some of Australia's most iconic brands. Gordon spoke about how to create an achievement culture and why leaders need to change before they change their organisation. Gordon discussed the role leaders play in setting and sustaining empowering, positive workplace cultures and the role values play in achieving strategic success.
Feedback from attendees:
'Was honest and open, with great insights and examples'
'Practical, insightful, spoke directly to issues we face'
'Authentic leadership stories'
'Very informative, real and inspiring'
93% of attendees rated this event as excellent to very good
Achieved a Net Promoter Score (NPS) of +62