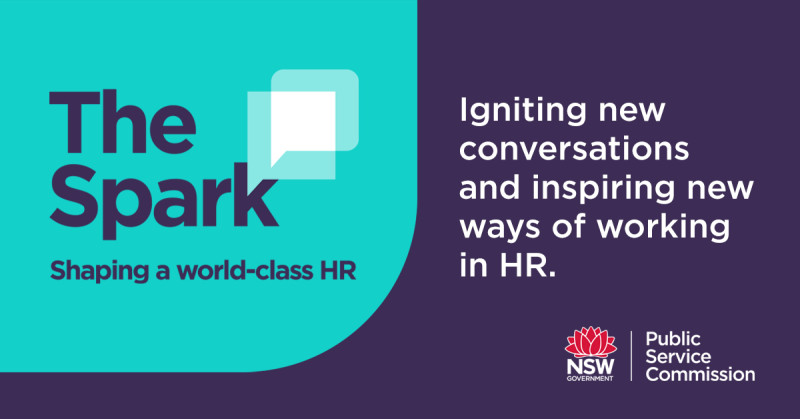 The Spark is a program designed to equip NSW Government HR leaders and practitioners to support the transformation of the workforce and deliver a world class public service.
Informed by sector feedback and global HR trends, the program has been designed with strategic HR experts from inside and outside the public sector.
The program consists of 12 podcasts and three masterclasses which focus on three key themes: smarter ways of working, people analytics, and the changing role of HR.
An exciting new initiative under The Spark is a cross-sector mentoring program offering NSW Government HR professionals opportunities for continued development in HR capability.